The STOIC community is a group of 300+ users of the STOIC Progressive Data Platform, which has been released this month with an invite-only Beta. The community is expected to grow to 2,000 to 3,000 users by March 2022. We would really like to use Stack Exchange for managing this community and share knowledge about Information Design.
Here is a list of close to 400 questions prepared with our users.
Here is an overview of our user base: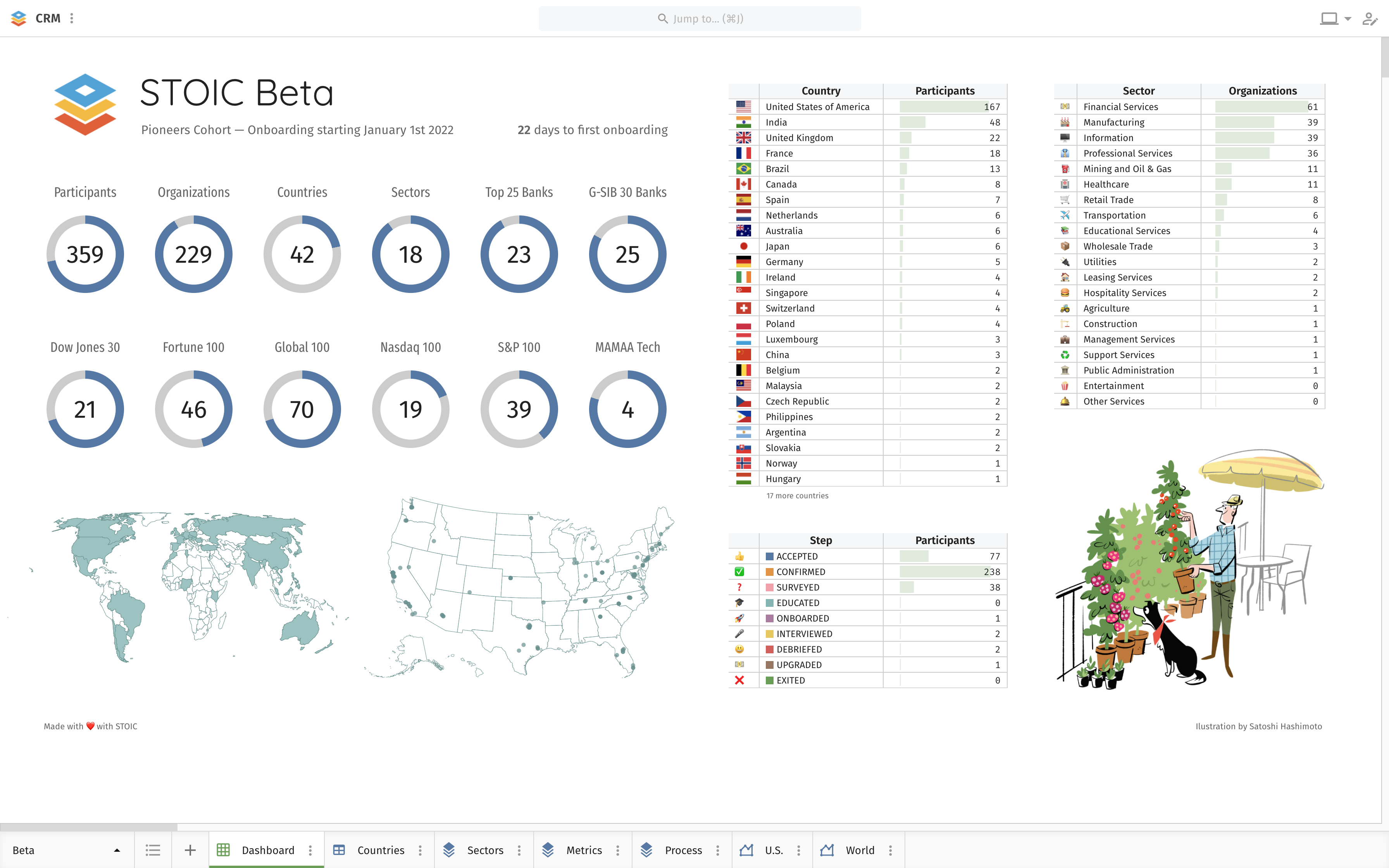 You must log in to answer this question.
Not the answer you're looking for? Browse other questions tagged